Artworks from Jacqueline Bozon
---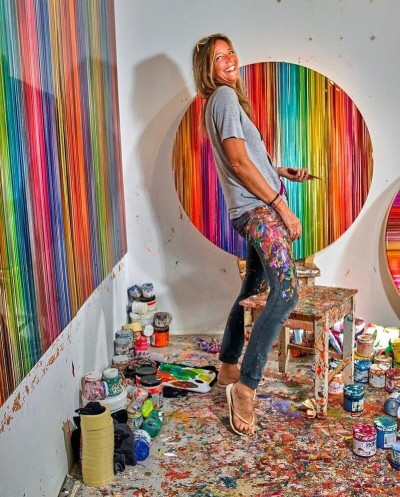 Jacqueline Bozon
Jacqueline Bozon is inspired by different cultures and the people she meets all over the world. During her travels she gets inspired by different cultures and because of her life experience she develops a special view on life which she translates into her artworks. Her work is a new generation of traces, lifelines and emotions.

Her vision on life is reflected in her artwork in a colorful combination of lines that carry the observer into an adventure. Her technique is as mysterious as perfect; a lot of painted layers divided by resin. This creates a spacious image.

"The art of observing without thinking and not thinking you're looking".