Rent 5 artworks, starting from €100 per month
For Businesses
Buy & lease original and unique artworks
View the video where we explain our business proposition
Custom advise
Always a suitable artwork for every space & budget
Art in the workplace increases both the job satisfaction of your staff and the image of your organization. Because our customers are as unique as our art, we like to think along about the precise interpretation and implementation of your wishes package.
AbrahamArt artworks inspire and motivate more and more people incorporates as well as small to medium-sized enterprises, governmental institutions and hotels.
Buy, rent or lease
How it works
AbrhamArt Lease formula You pay 3% of the value of your collection per month, of which you save 2% for the purchase of art and pay 1% rent. You can use your savings for the purchase of art.
Renting You pay 1.24% rent of the value of your collection per month. You enjoy the lowest monthly payments, but do not accrue savings.
Regular leasing You pay the art collection in 60 monthly installments until 10% of the collection value remains. You then buy your artwork for an attractive residual amount (private or business).
Change Would you like variety in your office? AbrahamArt allows you to change the artworks at certain fixed times.
More information? Make an appointb with one of our art advisors.
Leading in Art
The largest art gallery of the Netherlands and Belgium
Abrahamart has a gallery in the center of Amsterdam and Eindhoven. Hundreds of original artworks are exhibited in a spacias atmosphere and as a company you will reap the benefits of our know-how of the contemporary art industry.
All artworks have been carefully selected for an art-loving audience and are available to your company at attractive rental and lease rates.
Eindhoven
Address
Stratumsedijk 79
5614 HP Eindhoven
Opening Hours:
Monday to Sunday
10.00 - 6.00 PM
Amsterdam
Address
Nieuwe Spiegelstraat 7
1017 DB Amsterdam
Opening Hours:
Monday to Sunday
11.00 - 7.00 PM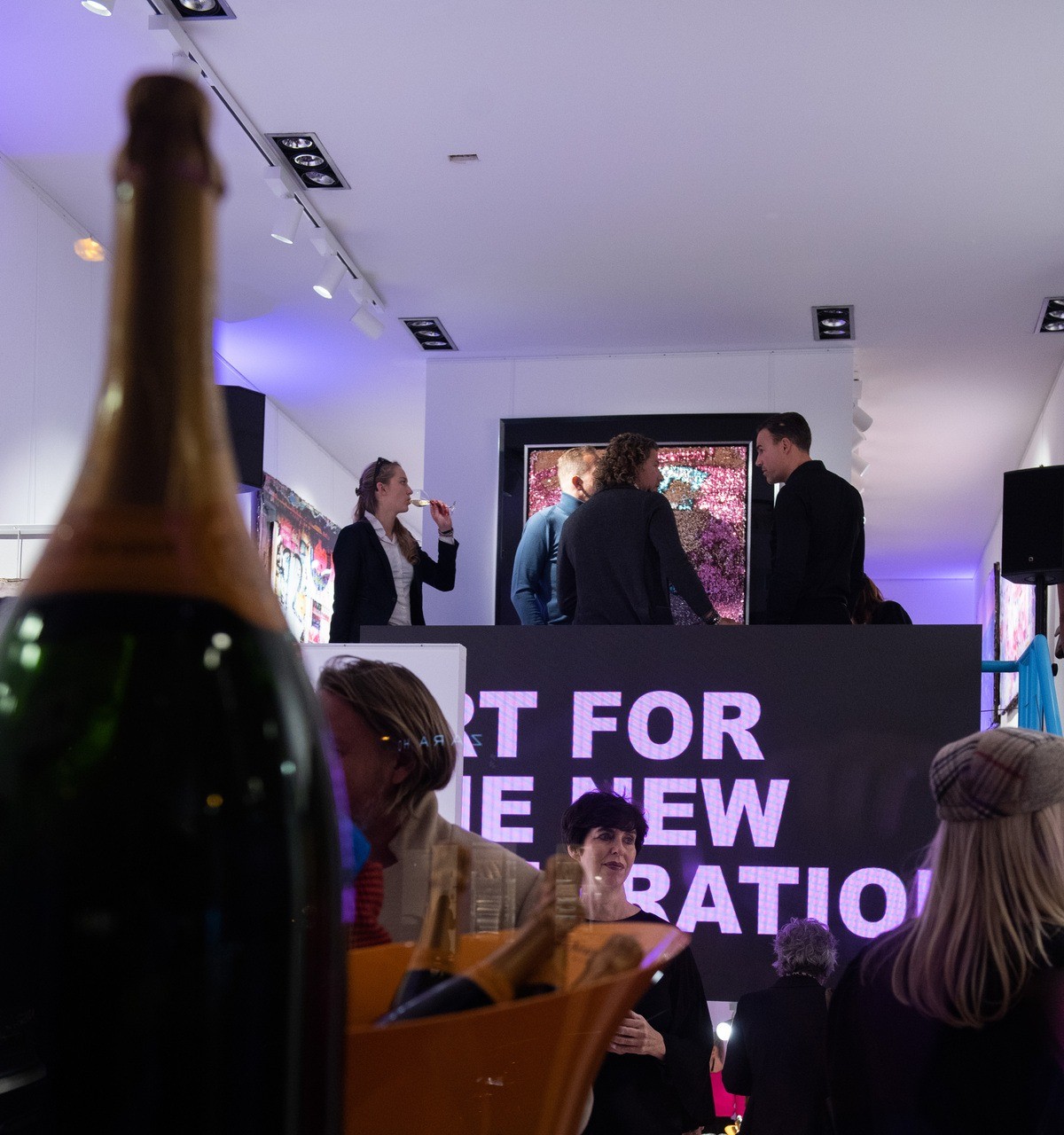 Stand out as a company
Extras and promotional gifts
We have video and / or visual material for almost all works and artists. You can, for example, place this on your intranet to inform your staff, customers and visitors. If you want, we even provide Art-Walks through your company. In addition, AbrahamArt provides high-profile Art Events and original art-related business gifts.